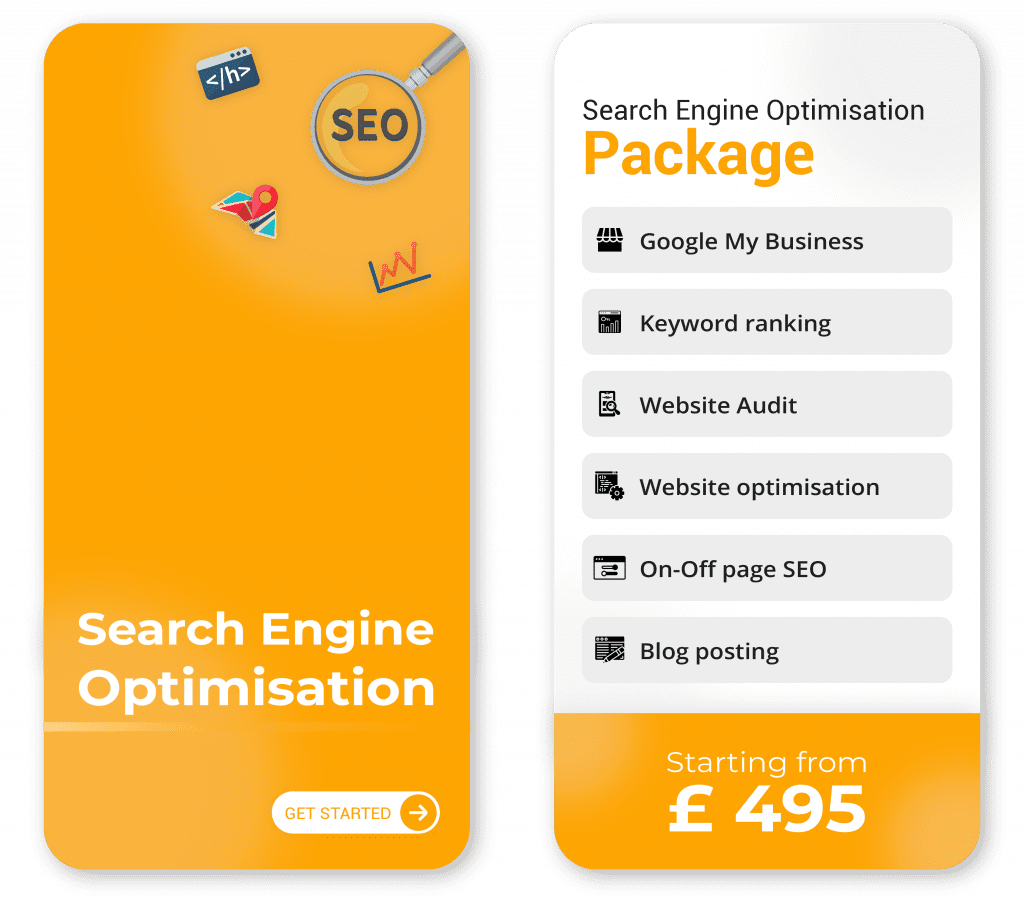 What is Search Engine Optimisation
Chances are that you may have come across the term Search Engine Optimisation. But what is it, really?
Search Engine Optimisation is represented by the acronym SEO. It is the process of increasing online traffic to a website by improving its position in the search engine results page (or SERPs, for short). This is a significant online marketing strategy because there's a reason why one of the most relatable quotes on the internet is, "If it's not on the first page of Google, it doesn't exist." Besides that, high-ranked sites are normally considered more authentic & trustworthy- because the idea is that if it's on the top, it must have some credibility to it.
No matter how hard you work on your website, it is essentially inexistent if it does not reach an audience, let alone your target audience. It would be akin to putting up gigantic, bright banners in Antarctica- while the banners are perfectly designed, they are not strategically placed. SEO is, therefore, a good promotional tool to establish a brand's online presence.
Unlike PPC, SEO services target unpaid traffic, also called natural or organic results; which may devise from different types of searches, including image search, video search, news search, academic search & industry-specific vertical search engines. It takes into consideration how search engines work; making note of the computer-programmed algorithms that direct search engine behavior, common internet searches, the LSI keywords (phrases semantically related to a topic) &/or the exact keywords typed into search engines, & the preferred search engines of the target audience.
Why Search Engine Optimisation?
Let's face it: if a website is not easily accessible, you normally wouldn't waste clicks on searching for more. So, bringing your site in the top results is supremely important for your position in the digital market. This is what makes Search Engine Optimisation so significant.
Further benefits of SEO include, but are not limited to:
Attracts quality traffic for your website
Return on Investment (ROI)
Generates an adequate Return on Investment (ROI)
Increases site visibility
Helps surge in brand awareness
Maintains the authority of a website
Dictates relevant traffic & leads
Affects a rise in trust & credibility of website
Aids website optimisation
The Process of
Search Engine Optimisation
The first step of SEO is understanding the online space to your brand's name. Our Search Engine Optimisation specialist company will conduct an exhaustive analysis of the website to gauge which elements can influence & impact your SEO performance. This is a necessary step carried out to ensure the avoidance of a high bounce rate & losing a potential customer or client. Our technical team detects & resolves any back-end issues, &/or complex algorithms that may affect the performance of a website.
Then, we come to one of the main focuses of SEO services: content writing.
Content is the main ingredient when it comes to the ranking of a website. To maintain a permanent position on a search engine, it must have useful content that is updated regularly. We start off with understanding your brand's voice & story, as we believe that the content we provide you should be true to your brand identity, which is what helps us stand out as one of the best SEO agencies in the UK. To ensure as much, we will offer you a first draft for you to direct how you would prefer your content to be. Once thoroughly communicated, we construct content with due consideration to your target audience & SEO practices. After all, content optimisation is of key importance.
Good content is something that is engaging for the readers. A brand cannot survive having alienated the very people it is trying to approach. Therefore, content writers have to make sure that they deliver a significant amount of information- in accordance with the brand's voice & recommended SEO practices- in a way that attracts & acknowledges the readers.
The loss of rankings reflects poorly on a website's quality. Rankings are seen as evidence of the success of optimisation- or lack thereof. Maintaining ranking requires constant effort & attention, & thus can be a tedious process, especially with the competitive market of the present. Keeping all of this in mind, as part of the Search Engine Optimisation auditing process, we regularly monitor rankings for keywords that are established as relevant. Using a fixed keyword set comprising of relevant terms has been proven as an effective method of monitoring rankings, which is why we construct a keyword list according to your brand's unique voice.
Website optimisation takes time & includes phases that require constant technical support. We believe in being accountable to our clients & providing them regular updates. That is why we keep them in the loop by sending them monthly reports on any progress or minor change affected to their site.
This comprehensive monthly report includes keywords rankings, analysis on the traffic, techniques implemented, outcomes & the type of users; & is a guaranteed part of our offered Search Engine Optimisation services.